Here is the problem with the MDS JE510 .
The microswitch does not get depressed far enough to be activated, and therefore mechanical failure ensues!
This usually occurs after about 6 - 8 months of use.
Symptoms are drowsiness, frequent urination, and depression due to minidisc failure. Just kidding!
Symptoms are REALLY display flashing between NO DISC and WELCOME, gears grinding, MiniDisc getting stuck, and DISC PROTECTED message being bisplayed when disc is not protected.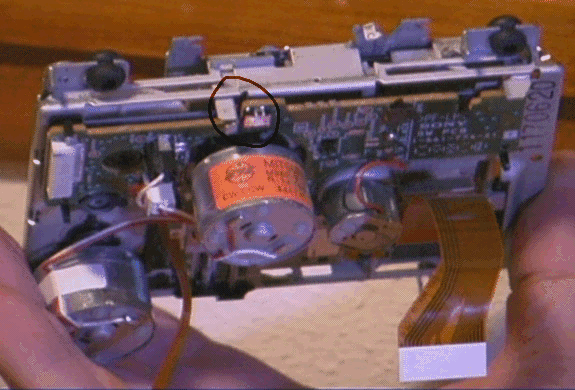 After you are done marvelling at the image, you have the option of clicking here to continue even further!